Speaking today during an official visit to China, Russian Prime Minister Vladimir Putin hit out at US threats to impose additional sanctions on Iran, saying such threats were "premature."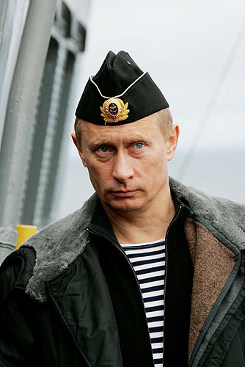 Putin also cautioned that the threats, coming in the midst of P5+1 negotiations with Iran, were harming the negotiations and creating an atmosphere unfavorable for their continuation.
The comments come just a day after Secretary of State Hillary Clinton visited Moscow in an attempt to get Russia to back additional sanctions against Iran. The visit was unsuccessful, and Russian Foreign Minister Sergei Lavrov made comments largely in keeping with Putin's.
Though the rest of the world seemed quite encouraged by the tone of the Iran talks, and agreements regarding third party enrichment, the House of Representatives again passed additional sanctions against companies doing business with Iran, this time allowing state and local governments to renege on business deals with companies that have interests in Iran's energy sector.