In its latest attempt to ramp up sanctions against the Iranian government, the House of Representatives voted 414-6 today to grant legal protection to state and local governments if they decide to abandon deals with firms which have ties to Iran's energy industry.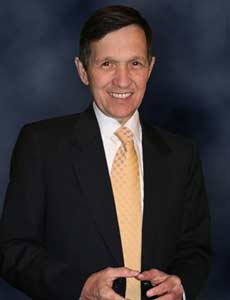 Rep. Kirk, one of the bill's major authors, says "this legislation gives a strong 'go signal' to state and local leaders around America to get out of Iran." The move comes despite ongoing negotiations with the Iranian government.
The bill was overwhelmingly approved by officials citing Iran's civilian nuclear program as a "grave threat." The six dissenting votes included the usual opponents of such measures, Rep. Ron Paul (R-TX) and Rep. Dennis Kucinich (D-OH) as well as Reps. Flake (R-AZ), Jones (R-NC), McDermott (D-WA) and Hinchey (D-NY). Rep. Kucinich cautioned that the bill might harm the Geneva talks.
The Senate is considering a similar bill, and several members of the Banking Committee have expressed support for a flurry of new sanctions in recent weeks, despite the apparent progress being made in the talks.