In the latest indication that the growing international intervention in Somalia could lead to the conflict spilling across the borders of the largely lawless nation, the al-Shabaab militia is threatening to attack Kenya.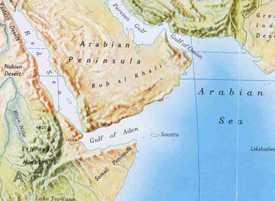 The threat comes following reports over the past several weeks that the Kenyan military has been recruiting ethnic Somalis with Kenyan citizenship to sign up for a covert plan to bolster the largely failed African Union military mission to the nation.
Somalia's self-proclaimed government, which had its beginnings as a group of Somali exiles meeting on a soccer field in Kenya, has also reportedly been sending officials to Kenya to recruit fighters for their flagging force.
Al-Shabaab, the largest and most violent of the various militias fighting against the conquest of the nation by the US-backed "government," says it has confirmed that the Kenyan military is playing a role in recruitment.