Following Israeli Prime Minister Benjamin Netanyahu's fiery speech before Israel's parliament, the Knesset, condemning the United Nations for considering the Goldstone Commission's report on its behavior in Gaza, his chief rival in Israeli politics, opposition leader Tzipi Livni, fired back at him.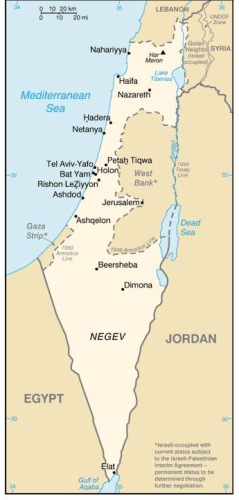 Livni's speech started off "congratulating" the Netanyahu coalition for managing to survive the nine months since taking power. Livni's Kadima Party finished first place in this year's elections, but ended up in the opposition after Likud rallied a coalition of right wing and far right wing allies.
She then noted "you have managed to beat the president of the United States, Israel's greatest friend, or at least this is the impression you and your people tried to convey after the meeting. You have managed to humiliate the only partner for a peace settlement Israel has."
"In short: We have beaten America, humiliated the Palestinians, isolated ourselves. Raise your head from the small politics and see what has happened, see that Israel is excommunicated. Today Turkey, yesterday Britain, before that Europe."
Only last week Israel's Foreign Minister Avigdor Lieberman, who took the position from Livni after the election, declared that the peace deal was impossible and mocked anyone who believed in it as delusional.
Though Livni is surely accurate in her assessment that the Netanyahu government has left Israel more isolated internationally, it must also be noted that her Kadima Party was the one in charge when Israel invaded the Gaza Strip, and that much of Netanyahu's bellicose rhetoric is coming in the name of covering up war crimes committed on Kadima's watch.