At least 17 people were reported killed and another 76 wounded today when a suicide car bomber attacked the Indian Embassy in Kabul. The attack was just the latest in a string of major attacks. Most of the casualties are said to have been civilians.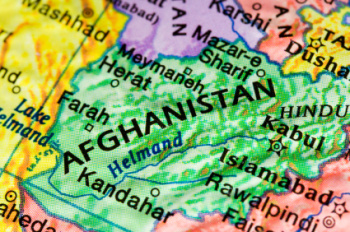 The Taliban has already confirmed responsibility for the attack, and confirmed that the embassy was the target. India's growing influence in the nation has been a matter of contention in recent months, with US officials expressing concern that India's close ties with the Karzai government will only strain its ties with Pakistan.
The Indian government responded, incredibly enough, on Twitter, and Minister Shashi Tharoor declared that the nation would take "all steps necessary to protect Indian lives" in Afghanistan.
Yet this was not the first time India's Kabul Embassy has been a target. In July of last year a suicide bombing hit the embassy, killing 58 and wounding 141. Officials blamed that bombing on Pakistan's Inter-Services Intelligence (ISI) Agency.