Though officials termed the meeting as a "good" one, the second straight day of talks between Israeli Prime Minister Benjamin Netanyahu and US envoy George Mitchell again failed to yield any agreement on a settlement freeze that would allow the resumption of peace talks.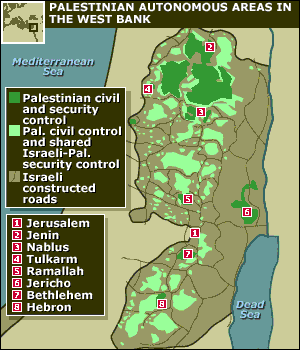 The US has long sought a freeze in construction in the West Bank, a condition the Palestinian Authority has placed on the resumption of peace talks. However Israel is reportedly only willing to agree to a "strategic pause," which would amount to a few months without new construction while ongoing construction continues.
Palestinian negotiator Saeb Erekat reiterated yesteray that any freeze would have to include building needed to accomodate population expansion, something Israel has refused to budge on.
Though the US had originally sought a total, permanent freeze from the Israeli government after months of failed negotiations they have eventually backed off virtually all their demands. The ability of what amounts to a freeze in name only to satisfy the Obama Administration, however, is no guarantee it will satisfy the Palestinians.