Adding to his already outspoken criticism of the Iranian government's behavior since the June election, Grand Ayatollah Hossein Ali Montazeri today condemned the nation as a "military regime" that had lost its way from the intentions of the 1979 revolution.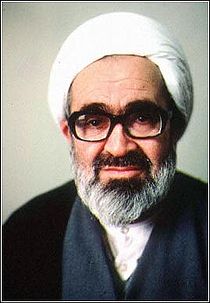 Montazeri, who was initially tapped to be Supreme Leader by Ayatollah Khomeini before a falling out between the two, went on to condemn the trials of dissidents as "illegitimate and illegal show trials" and called on the nation's senior clergy to revolt and force the government to backtrack on its recent moves.
Today's criticism did not begin and end with the reformist Ayatollah, however. Highly influential filmmaker Mohammad Nourizad, an outspoken conservative with strong support among hardliners, issued an open letter castigating Supreme Leader Ayatollah Khamenei, demanding that the leader publicly apologize for ordering the crackdown against protesters.
The crackdown against the protesters and the subsequent reports of their mistreatment in prison have sparked outrage across the political spectrum of Iran, and left President Ahmadinejad with precious few allies. It seems that outrage is rubbing off on the system in general and Ayatollah Khamenei in particular.