In what State Department officials are denying is a shift in American policy but is only a "short-term" measure, the Obama Administration now says that it is willing to hold direct, bilateral talks with North Korea in the hopes that it would convince them to return to the six-party disarmament process.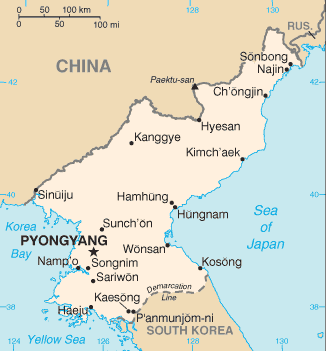 In early August the administration had said it was open to the possibility of direct talks, but only if North Korea agreed to return to the six-party talks first. That offer itself was something of a breakthrough as the administration had previously suggested it would only negotiate in the context of the talks themselves.
North Korea withdrew from the six-party talks in April, following a UN Security Council resolution against them for a satellite launch. They ousted the IAEA's inspectors and announced their intention to restart their nuclear program at Yongbyon.
In May, North Korea conducted a successful underground nuclear weapons test, sparking international outcry and threats of harsh new actions from the United Nations. After several months of harsh rhetoric, however, it appears that the US is hoping the offer of direct talks will at least get the ball rolling for a renewed disarmament deal.