The results of NATO's preliminary probe into last Friday's deadly Kunduz Province air strike have been leaked to the public today. The report, as previously rumored, has determined that the German colonel, Col. Georg Klein acted inappropriately in ordering the attack, which killed scores of Afghan civilians.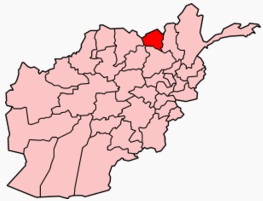 The document reports that Col. Klein "overstepped his authority" and "poorly evaluated" the situation, leading to over 100 people being killed, mostly civilians. The German Defense Ministry rejected the report and insisted again that all criticism be withheld until the final report.
The colonel ordered a US air strike, and assured the American forces that there were no civilians in the vicinity. But at the time of the attack a significant number of civilians were nearby, and at least 70 were reported killed.
The killings have fueled opposition to Germany's involvement in the war, just weeks ahead of the nation's national elections. German officials have stood firmly behind Klein and claimed the attack was necessary, despite the growing evidence to the contrary.