Afghanistan's Interior Minister Hanif Atmar has threatened to "break the teeth" of anyone who dares to protest against the hotly disputed results of last month's presidential election, an apparent attempt to forestall the possibility of any Iran-style post-election rallies.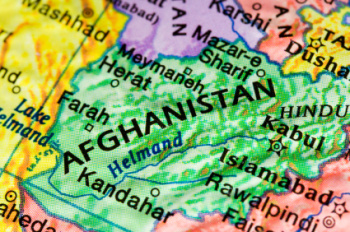 But while the battle continues between Afghanistan's Independent Election Commission and the Electoral Complaints Commission, the possibility of protests has returned anew as top warlord General Atta Mohammad Nur, a key supporter of opposition leader Abdullah Abdullah, insists the public has every right to protest.
Gen. Nur says Atmar is "forcing people to keep silence" but insisted that "demonstrations, gatherings, strikes and protests against fraud being carried out by the current system are the absolute right of the people."
Reports are in recent days, the price of smuggled Kalashnikov assault rivals on the streets of Afghanistan have soared, which many are interpreting as a sign that many Afghans are preparing for open clashes between the opposition and the pro-Karzai factions, at a time when the nation is already struggling with an ever worsening insurgency.