Few stories have managed to endure and morph into more interesting forms more than the saga of the MV Arctic Sea, a story which began with a rather insignificant cargo ship carrying lumber from Finland to Algeria and has since run the gamut from nuclear smuggling, piracy on the high seas, claims of an insidious Mossad plot, and finally rumors of Russia trying to covertly complete a weapons sale.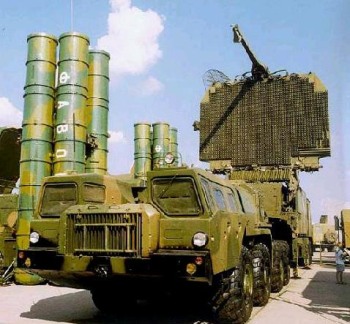 Today, following a flurry of media speculation, Russian Foreign Minister Sergei Lavrov had to publicly deny that the Arctic Sea was being used to carry S-300 air-defense missiles to Iran. The story stemmed from anonymous Russian military officials who claimed the official story, that the ship was hijacked by the first pirates in the Baltic in several centuries and later heroicly rescued by the Russian Navy, was fabricated as a face-saving measure.
A top European Union Admiral, Tarmo Kouts, likewise said the official story was "not realistic," and suggested that the ship had actually been carrying Russian missiles and that the hijacking was secretly done by the Israeli government. This, he reasoned, was why Russia sent such an enormous number of ships on its rescue mission.
Somehow this claim morphed into the claims that Russia was using the cargo ship to complete its long-promised delivery of S-300 missiles, which Iran ordered over a year ago, to the Iranian government. Never explained in this is that the ship was bound for Algeria, nowhere near Iran. Likewise the use of a round-about naval shipment of the pride of Russia's air defense assets seems unnecessary, not only because the ship might be hijacked but because Iran actually shares a very long land border with Russia through which the shipment could've easily been made.