With several recent comments suggesting Israel may be just weeks from formally announcing a 6-9 month "freeze" in new construction in the West Bank, Israeli officials are confirming tonight that Prime Minister Benjamin Netanyahu is poised to authorize hundreds of new housing units across settlements in the West Bank, a serious test to the Obama Administration's repeated demands to stop.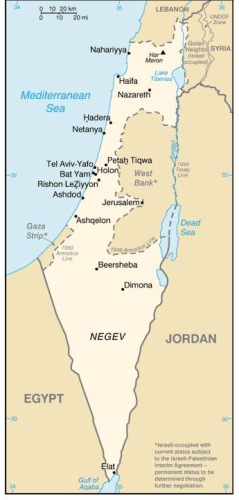 The White House expressed "regret" over the announcement but then went on to praise Israel's "stated intent to place limits on settlement activity" and to vow that "the US commitment to Israel's security is and will remain unshakeable."
The Israeli government's move is likely at least as much about placating its own hawkish coalition partners' anger about the prospect of a pause in growth in the settlements as it is about testing the Obama Administration's apparent 180 on its demands to halt all construction.
It was only last week that President Obama had backed off of materially all the demands it had made to Israel regarding the settlements, in return for a promise to eventually approve a short term pause in new construction: initially reported as "up to a year" but now apparently between six and nine months. Today's reaction from the White House certainly suggests this position has not changed.