Today Reuters tells the story of Lal Mohammad, an Afghan farmer who was mutilated by militants in an apparent revenge attack for turning out to vote in his rural district. The 40-year-old lay bleeding by the side of the road, his ears and part of his nose removed, for hours before someone discovered him, and he had to travel three days by donkey cart to reach the nearest hospital.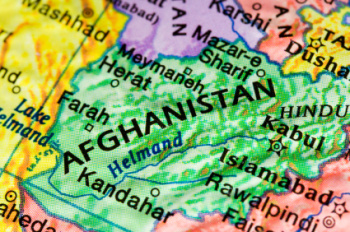 This sad story could have been spun as a testament to the determination of Afghans to move forward from decades of civil war and occupation toward a more civilized society, but Lal simply regrets voting in the first place, and its really hard to blame him.
Lal says he was excited at the prospect of helping choose the next president for his nation, and likely the Afghans who bothered to turn out felt the same way, though the overall turnout was dramatically lower than the 2004 vote. But with hundreds of claims of massive fraud and voter intimidation, those that braved threats of violence and even those that suffered attacks for turning out to vote will likely have little to do with the final result.
Dr. David Kilcullen, a top adviser to former Secretary of State Condoleezza Rice, says that though the Taliban is unpopular, the widespread corruption and illegitimacy of the Afghan government has given it ample opportunity to fill the power vacuum, noting that it is effectively "out-governing" Karzai's administration.
Dr. Kilcullen insists that "the most critical thing in the campaign right now is how this election plays out." But just as everything else continues to break badly for the international forces, it is hard to imagine how an election with a shallow turnout marred by violence and rife with corruption is going to add the legitimacy the Afghan government and its international backers so desperately seek.