Tensions between the Karzai government and the US are growing by the minute, and there were reports of "sharp exchanges" between the Afghan president and US ambassador Richard Holbrooke in a meeting about vote-rigging in last week's election. The US insisted, however, that no one actually stormed out of the room.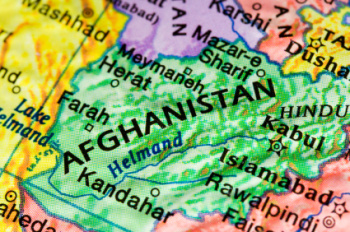 Karzai is widely expected to claim victory in the election, when all the ballots are finally counted, though whether or not he will have enough to avoid a run-off seems unclear, as the early counts have him running somewhat short. That victory has been tainted from the day of the vote by reports of widespread fraud and voter intimidation on his behalf.
The Afghan Electoral Complaints Commission says it now had over 2,000 complaints of fraud, and some 270 of them are considered serious enough to have potentially affected the final result. Videos which seem to support the claims have been released by Karzai's chief rival, Abdullah Abdullah.
Though the US has publicly proclaimed the disputed vote was a great success, privately there are increasing concerns that the vote, far from offering the relief they had hoped for a continually worsening war, is just one more complication. The vote seems to have cemented Karzai's reputation for corruption in the minds of many, and the low turnout points to an increasingly disaffected electorate that wasn't expecting much good to come of the vote.