Iranian Grand Ayatollah Hossein Ali Montazeri, who chastised the Iranian government in June amid reports of voter fraud, made an even more blunt criticism today, slamming the nation for its "despotic treatment" of protesters in the wake of the election and calling the system a dictatorship.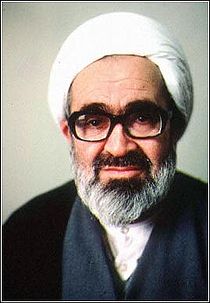 Montazeri, a long time rival of Supreme Leader Ayatollah Ali Khamenei, was previously tapped by Ayatollah Khomeini as his successor, and though he has been an outspoken critic of the government for years he retains considerable influence among the population.
Supreme Leader Khamenei once again accused protesters of a "plot," but backed off claims that foreign nations were involved, saying there was no proof of such claims. He warned that "our enemies were given a slap in the face by the Iranian nation, but they are still hopeful and they are pursuing the issue."
June's vote, in which President Mahmoud Ahmadinejad was declared the victor, was widely condemned by Reformists, leading to violent protests in the streets. The government's crackdown on the protesters has been followed by reports of systemic mistreatment of detainees, though Khamenei has promised "firm action" against those responsible.