A string of carefully coordinated bombings against several high profile targets across the Iraqi capital of Baghdad killed nearly 100 people and wounded 563 others in less than an hour, in an incident Iraqi forces are calling a significant failure of the nation's security apparatus.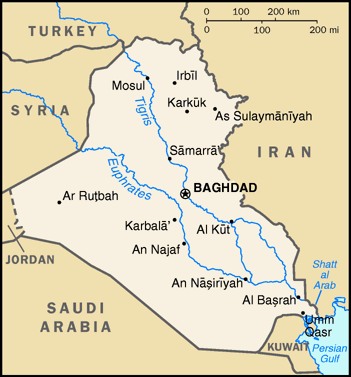 The attacks, which came just a day after Baghdad announced its new security plan, made for the deadliest day the capital has seen in 18 months. It also left the Foreign Ministry pretty much leveled, and the Finance Ministry seriously damaged. Windows were also broken at the Parliament building as a result of the nearly Foreign Ministry blast.
The bombings drew international condemnation from officials, and no small level of disquiet from the local population, which has repeatedly been assured that the security situation has made significant progress only to see some of the boldest and deadliest attacks in the six year war's history.
The Pentagon termed the attacks "unfortunate," but insisted that they would have no effect on US strategy in Iraq going forward. So far no group has claimed credit for the attacks, but Iraqi officials have blamed the remnants of the Ba'athist government which was ousted in the 2003 US invasion.