Just a week after President Barack Obama condemned reports over such a plan as a "myth" and "anti-Yankee rhetoric," the Colombian Foreign Ministry has confirmed that it has concluded a deal with the United States to provide five military bases and two naval bases "to fight drug trafficking and terrorism."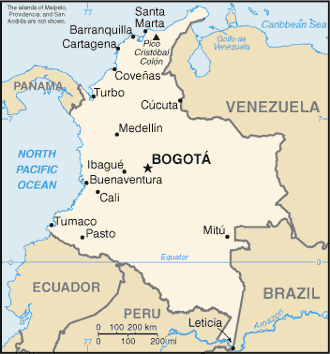 The deal, which is expected to be signed in the next two weeks, has been roundly criticized in the region since early this month when details started to come to light. Venezuelan President Hugo Chavez has cautioned that the deal could spark a broad war in South America.
Brazilian President Luiz Inacio Lula de Silva has called for a summit with President Obama and regional leaders to discuss the situation and to calm the "climate of unease" that has resulted from it.
The move is seen primarily as the result of Ecuador expelling the US from the Manta air base, and the US desire to keep troops in the region. With Colombia's tense relations with its neighbors and the nation's ongoing fight with Marxist guerillas, however, it could be a recipe for an escalated presence in the future.