The latest in a long line of charges of war crimes by Israeli forces during January's invasion of the Gaza Strip, a new report by Human Rights Watch cites investigations and reports of eyewitnesses who say Israeli soldiers shot 11 unarmed Palestinians, including five women and four children, who were waving white flags at them.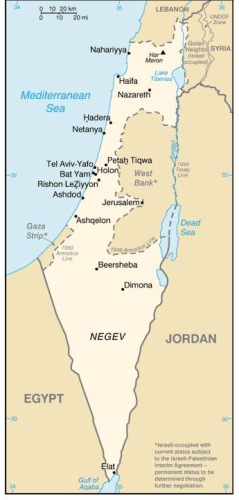 The report urged the Israeli military to conduct a thorough investigation into the charges, but this appears unlikely as the Israeli military publicly condemned Human Rights Watch for releasing the report. saying that it was unreliable because it included eyewitness accounts and accusing the US-based rights group of unfairly criticizing Israel for an invasion that killed well over 1,000 Palestinians, the vast majority of them civilians.
The Israeli military also claimed that on occasion Gazans had acted illegally in waving white flags, insisting that this had endangered the civilian population. It did not appear to provide any information to directly dispute the evidence of the particular incident, but merely appeared irked that Human Rights Watch didn't present it to them before releasing it to the public.
Israel's own probes into the Gaza War have largely stalled without result, most notably when it abandoned an investigation stemming from the direct public testimony of several of its own soldiers who reported indiscriminate killing of civilians just days after announcing it. The military declared that all the testimony was "hearsay" and that not a single claim was true.