Hundreds of US Marines launched a major attack on the Taliban-held town of Dahaneh in Afghanistan's southern province of Helmand today, sparking hours of heavy gunbattles in an offensive officials have designated "Eastern Resolve 2."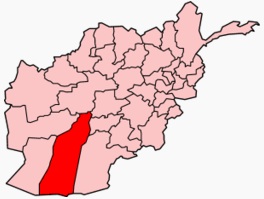 Officials say the raid was aimed at "liberating" the town and allowing its residents to vote in next week's presidential election, but so far much of the offensive has involved searching for opium in a town seen as a key center of the southern Helmand poppy industry.
According to a detailed report from embedded reporters at the Associated Press, the raid began overnight at 1 am but gunbattles were continuing throughout the day, with a four hour pause around noon as temperatures approached 120 degrees in the harsh desert region.
Officials have conceded that security concerns could force the suspension of voting in some districts, and the voting may not begin at all in others. The Taliban has issued radio announcements and distributed leaflets threatening to punish those taking part in the election.