Residents of Kohat Village in Afghanistan's Kandahar Province marched into Kandahar City with the bodies of four civilians, including three children, to protest their killings in an overnight US Air Strike. The four were relatives, three brothers and an adult cousin.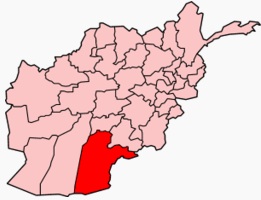 Witnesses say that a helicopter attacked the four in their sleep. Another brother and the father of the cousin were also wounded in the strike on the family's compound. The US denied any knowledge of the incident but claimed that four "insurgents" had been killed in the area.
The father of the slain children, who was among the protesters, said two missiles were fired at his home, and asked "what was the fault of my innocent children? They were not Taliban."
Such incidents have become all too common as the international military effort in Afghanistan has escalated, but this one is particularly embarrassing as it came during the visit of new NATO Secretary-General Anders Fogh Rasmussen, an advocate of continung the war. NATO has promised to investigate the incident.