Assistant Secretary of State Jeffry Feltman today summoned Israeli Ambassador Michael Oren to protest the evictions of two families from their homes in East Jerusalem's Sheikh Jarrah neighborhood. The official condemned their ousters as a provocative and unacceptable act, adding that it violates Israel's obligations under the "road map" plan.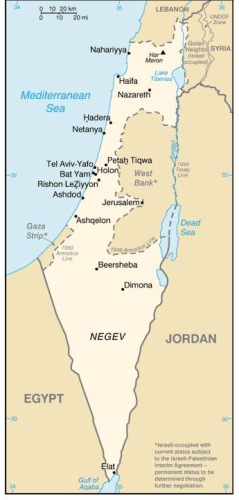 Ambassador Oren claimed that the homes had been Jewish owned since long before Israel's founding, and accused the evicted families of "violating the terms of their leases." The claims seemed to run dramatically contrary to the details of the case as presented before Israel's High Court.
The ownership of the homes was actually at the center of the case, despite Ambassador Oren's claims. The Palestinians living in the homes bought them legally in 1958, when East Jerusalem was Jordanian territory.
The settlers whose claim the Israeli High Court upheld, however, claimed Jewish families had bought the property decades prior, during the Ottoman Empire's control over the region. The homes will be used by the city of Jerusalem's planned apartment construction to expand a settlement for religious Jews.