US envoy Richard Holbrooke says that since the US launched its massive offensive in the Helmand River Valley, US officials including top commander in Afghnaistan General Stanley McChrystal have "fairly regularly" consulted with Pakistani officials about what is going on.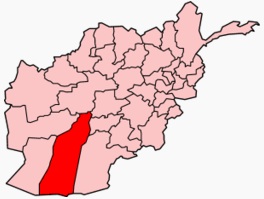 The hope is that the coordination will prevent the clash, near the Pakistani border, from spilling into the Balochistan Province, in which Pakistan is already contending with a growing separatist movement.
Since the 2001 US invasion of Afghanistan, considerable numbers of Taliban have relocated into the regions on the Pakistani side of the border, destabilizing and plunging the area into open revolt against the US-allied Pakistani government.
Pakistani officials have criticized the Helmand offensive, fearing that it will do to Balochistan what the war has already done to the Federally Administered Tribal Areas and the North-West Frontier Province. The US has dismissed the concerns, saying the attack was "necessary" and that they were comfortable Pakistan would be able to handle the consequences.