In what is seen by many as a conciliatory move towards reformists, Iran's Supreme Leader Ayatollah Ali Khamenei has ordered the closure of the nation's Kahrizak prison, which housed protesters detained for their roles in the pro-Mousavi rallies in the wake of last month's disputed election.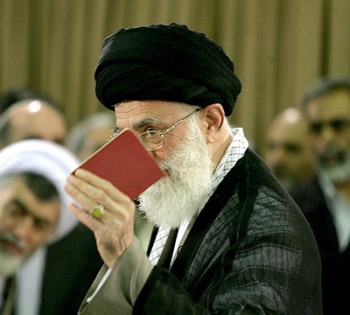 Allegations of widespread abuse of the detainees at Kahrizak appeared to have prompt the closure. Some of the detainees also died in custody at the prison, sparking further allegations of torture by the regime and more protests by the reformists. Hundreds of detainees remain in custody.
However, that number continues to drop today as the Iranian parliament, investigating the treatment of detainees at the Evin prison, ordered 140 of them released. A parliamentary committee visited that prison, also after complaints of abuse.
Ayatollah Mahmoud Hashemi Shahroudi, the chief of Iran's judiciary, has also ordered a review of the evidence against the remaining detainees to be completed within a week, and has said that those who did not commit serious crimes should be freed.