The US Justice Department today admitted that it lacks the evidence to continue holding teenage Gitmo detainee Mohammed Jawad, though it has yet to decide if it will release him or attempt to charge him with some sort of criminal offense.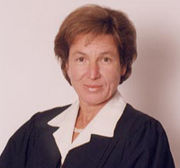 Their case was seriously damaged last week when US District Judge Ellen Segal Huvelle ruled that Jawad's confession was inadmissible because it was extracted though torture. She also termed the case an "outrage" and declared "seven years and this case is riddled with holes."
Jawad's actual age is unknown, though his mother put his birth at some time around 1990-91, which would have made him 12 years old when he was captured and put in Guantanamo Bay. The government maintains that he was 18 at the time.
A military judge has determined that police threatened Jawad and his family, and concluded that there was evidence to suggest he was drugged at the time of his forced confession. He was accused of throwing a homemade explosive into a US military vehicle, injuring soldiers and an interpreter.