The Iraqi government is demanding an explanation from the United States over reports that American officials met with members of a Sunni insurgent umbrella group twice earlier this year in Turkey and signed a protocol with the group recognizing the legitimacy of the Iraqi insurgency.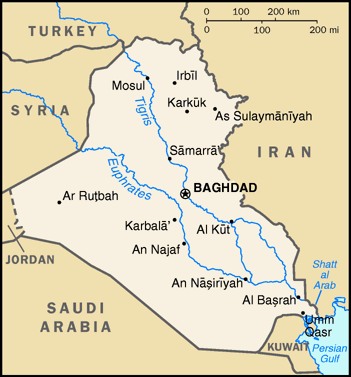 Iraqi government spokesman Ali al-Dabbagh complained that US officials had failed to inform the Shi'ite-led government of the meetings, and the government is planning to investigate. The US State Department admitted the meetings took place, but claimed that they had informed the Iraqi government. Secretary of State Hillary Clinton claimed that she only recently learned of the meetings.
Ali al-Jubouri, the Secretary-General of the Political Council of the Iraqi Resistance, the umbrella group in question, revealed the secret talks during an interview on al-Jazeera television last week, and also revealed the details of the signed protocol governing future negotiations.
The protocol, which Jubouri said was being made public only because they didn't believe the US was serious about fulfilling it, recognized the legitimacy of the insurgency and promised to make efforts to ease restrictions placed on top members, including pressuring the Iraqi government to release top Sunni detainees. Another demand, which it does not appear the US had agreed to, was a formal apology for the 2003 American invasion of Iraq.