The Washington Post today revealed the details of torture "brainstorming" sessions the CIA held to decide how best to mistreat Abu Zubaida, a so-called "high value" detain who was waterboarded 83 times over the course of 4-5 days.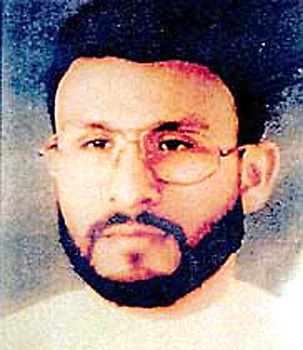 The grim details showed a bizarre collection of ideas, from surrounding him with corpses, to surrounding him with naked women, to shocking his teeth. Retired Air Force psychologist James E. Mitchell and John Jessen were assigned to oversee Zubaida's interrogation/torture.
While undergoing the most severe torture of any US detainee that has yet come to light, many of the interrogators were growing concerned with how little information they were actually able to glean from Zubaida. They were scolded by the CIA, and told they'd "lost their spine." It was only after Mitchell and Jessen threatened to resign if the officials didn't witness one of the waterboardings that the torment finally stopped, and they decided he simply didn't know anything else.
Zubaida was captured by CIA agents in Pakistan in 2002 and has been held without charges ever since. Though the Bush Administration claimed him to be "one of the top three" members of al-Qaeda at one point, there appear to be considerable discrepancies as to how important he really was, and the most noteworthy aspect of him appears to be his years of brutal mistreatment since his capture.