After a week of attacks on Christian sites in Iraq and months of attacks against Shi'ite targets, top Shi'ite cleric Sheikh Abdel Mahdi al-Karbalai, a close aide of Grand Ayatollah Ali al-Sistani, the top Shi'ite religious figure in Iraq, says the attacks should be a "wake-up call" to the government.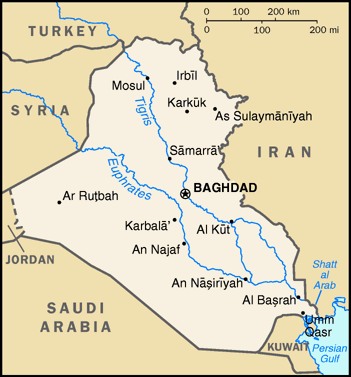 "These blasts are a wake-up call for the Iraqi government and all the political parties that there is a scheme aiming to drag the country back to strife and internal fighting," Karbalai warned during Friday prayers.
Karbalai admonished Iraqis to be "more cautious and to understand the reality of this scheme," urging them not to give the militants what they want. Violence has been soaring across the nation over the past several months, much to the chagrin of the Iraqi government and US forces that seek to tout their "victory" over the militants in the nation.
The Shi'ite majority government has sparked the ire of Sunni factions with a US-backed crackdown against a US-backed Sunni militia, and growing strife with the Kurds in northern Iraq has led to the Prime Minister of Kurdistan suggesting that a military conflict with the national government is "a possibility."