The Pakistani Supreme Court today overturned a nine year old plane hijacking conviction against Pakistani Muslim League-N (PML-N) leader Nawaz Sharif, opening the door for the former prime minister to again run for office.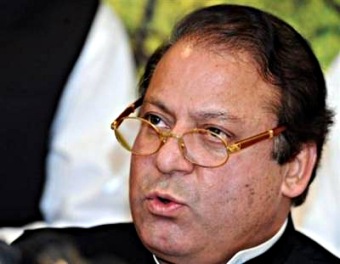 The conviction was related to the 1999 coup d'etat by former military leader and President Pervez Musharraf. During the coup, then-PM Sharif attempted to prevent a plane carrying Musharraf from landing in Karachi. The attempt failed, Musharraf assumed power, and Sharif received two life sentences over the attempt to "hijack" the general's plane. The convictions were made while Sharif was in exile in Saudi Arabia, he returned to Pakistan in late 2007.
The overturning of Sharif's conviction was lauded by Pakistan's current government, of which the PML-N were former members. Sharif is currently in talks with President Asif Ali Zardari on a series of reforms which could lead his party to return to the government.
The Supreme Court had previously claimed that both Sharif and his younger brother Shahbaz were ineligible to hold office over the bans, sparking a series of massive protests during which the Zardari government threatened to jail Sharif for sedition and the opposition leader called for a revolution. The rally led to the restoration of Supreme Court Chief Justice Iftkhar Muhammad Chaudhry, which led directly to the ban being overturned and likely to today's ruling.