Last Updated 7/14/09 10:40 AM EST
14 members of the Baloch separatist group Jundullah were sentenced to be publicly executed yesterday in Iran and were hanged today according to the state news agency. The 14 were convicted of involvement in a 2006 terrorist attack in the Sistan and Balochistan Province and will be executed in the provincial capital of Zahedan.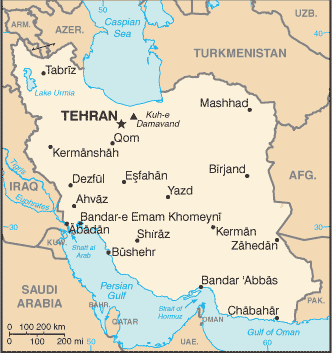 In the attack, members of Jundullah dressed as police blocked off the main highway near Zahedan. When the traffic stopped the militants opened fire, killing 22 civilians and injuring six others. The group took credit for the attack days later, the first major attack in what has become a multi-year campaign of attacks on civilians and government workers in Iran's restive southeast.
Since then the group has launched a myriad of attacks, including a high profile Shi'ite mosque bombing in Zahedan just days before June's Iranian election. The mosque was partially destroyed in the attack, and at least 30 were killed.
Though Balochistan has seen its share of separatists on both the Iranian and Pakistani side of the border over the years, few groups have committed random violence on as massive as scale as Jundullah. Part of the explanation for how this group sprang out of virtual anonymity in late 2005 into one of the largest terrorist organizations in Iran is direct support it received from the US government, beginning in 2005 and continuing at least into 2007. The US was attempting to undermine the Iranian government through support of domestic opposition groups.