Following repeated reports that the US was in talks to find "common ground" with the Israeli government on the question of settlement growth, Israeli newspaper Maariv announced today that the United States had endorsed the continued expansion of the settlements, giving the green light to 2,500 housing units currently planned.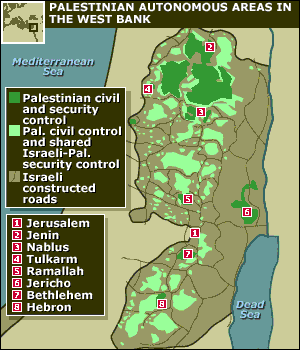 The State Department denied the report, claiming that the US position has not changed. Spokesman Ian Kelly said "you know what our position is regarding settlements." President Obama has demanded that the Israeli government halt all construction in the West Bank.
The Israeli government has repeatedly rejected the Obama Administration's position, insisting it is unfair and that construction in the settlements will continue. They also allege that they had a secret agreement with the Bush Administration on the settlements, but whether this is true remains a matter of contention.
Israeli officials claimed last month that they believed the US would be "flexible" on the settlement issue, and President Obama has been under considerable pressure from Congress to back off his criticism of Israel. At least one minister in the Israeli government has proposed sanctions against the US in general and the Democratic Party in particular to punish the administration for its position.