Last updated 7/6/09 7:05 PM EST
Seven US soldiers have been killed today in a pair of bombings on opposite sides of Afghanistan. Other blasts have been reported near US bases which have killed Afghan civilians and wounded soldiers, a sign that the ever growing violence in Afghanistan is still worsening.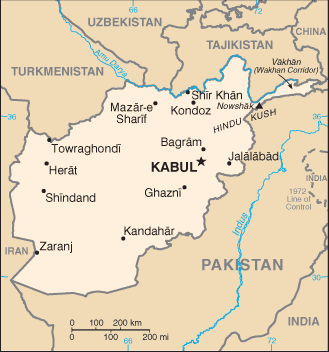 In the largest attack, a US military vehicle was destroyed trying to cross a bridge in the northern Kunduz Province. Four US soldiers were killed, along with two Afghan civilians. Two other civilians were reported wounded in the blast. The Taliban took credit for this attack, a comparative rarity in the Afghan north.
Not long after, a roadside bomb in southern Afghanistan killed two others. The military has so far declined to provide details about this attack, but it may well be connected with the massive Marine offensive being conducted in the Helmand River Valley. A seventh soldier died of wounds suffered earlier.
Another attack, on an Afghan army checkpoint just outside the massive international base at Kandahar Airfield, killed two civilian truck drivers and wounded at least 14 others, including Afghan soldiers. The Taliban also claimed responsibility for this attack.