Iran has reportedly released the eighth of nine employees of the British embassy arrested and accused of a role in the post-election protests. The government also released a journalist with dual British and Greek citizenship, in a sign that they are seeking to calm growing tensions with the British government.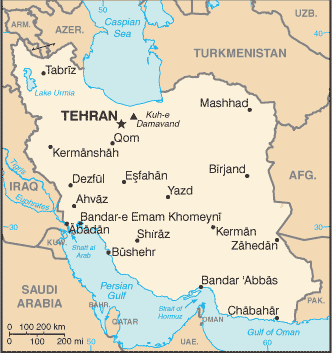 The arrests had enraged the British government and spawned threats of retaliation from the European Union. A top Iranian cleric had claimed only two days ago that the embassy employees had confessed to charges of playing key roles in the violent demonstrations, and said the government was planning to try them.
The releases certainly come as a welcome surprise as tensions between the two nations grow, but the release of the reporter suggests Iran is still seeking to save face after accusing the British government of backing the unrest. They labeled the release of Washington Times journalist Jason Fowden as a gesture of goodwill towards Greece, not Britain. Fowden had been accused of "carrying out activities contrary to journalism."
The latest of the detained embassy employees is still in custody, but the British government has been told to expect a "positive result" on his detention. Ayatollah Jannati had accused the British government of plotting the unrest in the nation since March. Others in the Iranian government had blamed the violence on the US, Israel, and other Western nations as well.