The Mideast Quartet joined President Barack Obama today in calling for Israel to freeze all settlement activity in the West Bank, and also pressured Israel to lift its ongoing blockade against the Gaza Strip.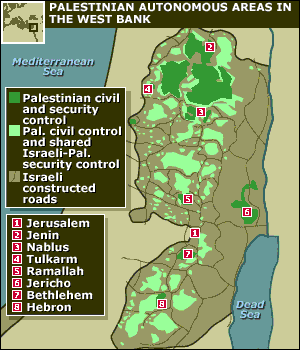 As they had previously with Obama, Israeli officials rejected the call, with Prime Minister Netanyahu's spokesman declaring that "normal life should continue inside these communities." The Israeli government has demanded that the US accept "natural growth" inside the settlement.
Israel's claim that the Bush Administration had made secret agreements to support the continue settlement construction was supported yesterday by Bush-era official Elliott Abrams, who accused the Obama Administration of 'reneging' on the deal. The Obama Administration has cited other officials who deny such a deal existed.
The Netanyahu government has repeatedly rejected calls to ease the Gaza blockade as well. Since the January invasion, Israel has refused to allow concrete into the strip to rebuild, forcing the Gazans to construct crude buildings out of mud for shelter. Only minimal food and medical supplies have been allowed into Gaza, and even those were halted Tuesday when hundreds of Israeli protesters rallied at the border to block trucks.