Commenting on a recent spate of Taliban attacks in Uzbekistan and Kyrgyzstan, NATO Secretary General Jaap de Hoop Scheffer admitted that it was possible that as the international forces escalate military operations in Afghanistan, the insurgency might move north into Central Asia's former Soviet states.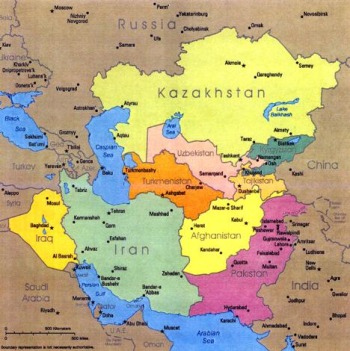 "If people want to cross borders, NATO cannot prevent that. If extremists want to cross borders into Central Asia to continue their horrific work there, NATO cannot possibly stop that," Scheffer conceded. He added that NATO's current mandate doesn't allow it to conduct operations in those nations.
Since the 2001 US-led invasion of Afghanistan, the former Taliban government has grown in influence in neighboring nations, particularly Pakistan where the group's presence has led to the founding of several sympathetic groups among the tribesmen along the border.
US officials, including Joint Chiefs chairman Admiral Michael Mullen have expressed concern that the massive surge meant to cope with the growing violence in Afghanistan would worsen the situation in Pakistan, where insurgents are already stretching the government to its limit. This is the first time officials have conceded the danger of the surge extends beyond Pakistan, into Afghanistan's northern neighbors.