Last Updated 6/21 3:55 PM EST
A truck bomb exploded outside of a Shi'ite mosque on the outskirts of the northern Iraqi city of Kirkuk today, killing at least 80 and wounding nearly 200 others according to the latest police estimates. The blast destroyed the mosque and 50 nearby houses.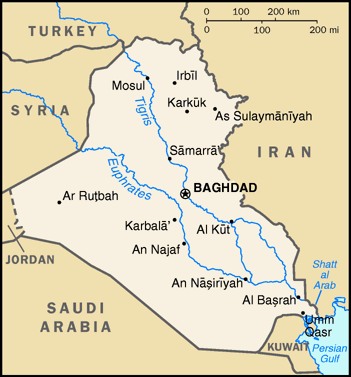 Tensions have been rising in Kirkuk in recent days, but mostly over the question of ethnic control of the city as Kurds attempt to integrate it into the semi-autonomous Kurdistan region. Violence usually focuses on that front, as opposed to the Sunni-Shi'ite rift seen in the rest of Iraq.
Today's attack appears to have been the deadliest in nearly two months, when a pair of suicide bombers attacked a Shi'ite shrine in Northern Baghdad shortly before the start of Friday prayers. Bombings against Shi'ite targets have become all too common in recent weeks.
Violence in Iraq had been escalating in March and April, but US forces appeared to feel vindicated that this was an aberration when May's death toll was somewhat lower. Today's bombing suggests the trend of rising sectarian violence is far from over, however.