With Pakistan poised to launch a massive military invasion of South Waziristan, the latest US drone strike into the restive agency could cause serious harm to delicate negotiations the Pakistani government is engaged in to convince a key warlord to remain neutral during the offensive, analysts warn.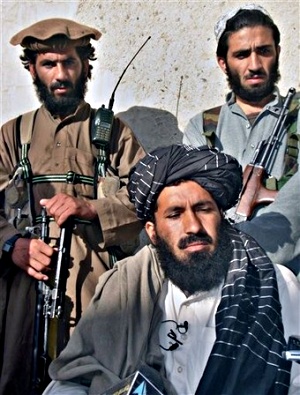 The warlord, Maulvi Nazir, is a frequent target of US drone attacks, and his followers are active in combating international forces in neighboring Afghanistan. On the other hand, Nazir has insisted he has no quarrel with the Pakistani government, though he has criticized them for allowing the strikes.
Though today's strike, which killed at least 13, was against a militant reportedly allied with the Tehreek-e Taliban Pakistan (TTP) leader Baitullah Mehsud and not Nazir, it was in the midst of Nazir's territory. The nature of the attack, an initial salvo that killed one or two occupants of the compound followed by a more severe strike while people were trying to rescue those trapped under the rubble, is likely an issue as well.
Though the scope of the upcoming offensive is expected to be enormous, far bigger than even the offensive which has destroyed so much of the Swat Valley, the government has insisted it will primarily target the TTP and members of the Mehsud tribe.
During the Swat offensive the government managed to split the TTP from the Tehreek-e Nifaz-e Shariat-e Muhammadi (TNSM) until the operation had made serious gains, then isolated and arrested the TNSM leadership. It seems they have a mind to do the same thing with the Mehsud tribes and the followers of Nazir, though it remains to be seen if the US strike has managed to ruin their plans.