Admiral Michael Mullen says that while "there are additional changes we're clearly going to have to make" in the wake of the massive civilian toll in last month's air strikes in Afghanistan's Farah Province, he does not expect anyone will face disciplinary action over the killings.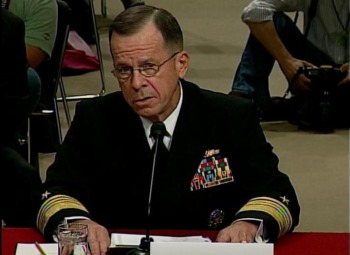 The strikes reportedly killed 140 civilians, the majority of them children. The US denied the civilian toll entirely at first, but eventually conceded that their own estimates were roughly in line with the Afghan government's.
An official US report regarding the incident has been repeatedly promised by the Defense Department, but internal debate about the conclusions, and the deadliest US strike since the 2001 invasion, has led to repeated delays, and questions over whether the report will be released at all.
At particular issue is an alleged video, which CENTCOM commander David Petraeus claimed vindicated the strikes, proving they were directed at Taliban. The video itself was supposed to be released with the report, and it seems possible that it too will never see the light of day.