Underscoring a growing split among Iran's powerful clergy, Grand Ayatollah Hossein Ali Montazeri, the most senior of the ayatollahs, declared that "no one in their right mind can believe" the results of Friday's disputed election, and criticized the government's handling of accusations of fraud.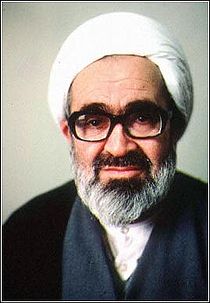 In comments on his website, Montazeri also declared that "a government not respecting people's vote has no religious or political legitimacy," and urged police and army personnel "not to sell their religion. and beware that receiving orders will not excuse them before God."
Montazeri has a long history of clashing with the rest of the clergy, publicly condemning Ayatollah Khomeini over a series of executions after the Iran-Iraq war and later spent six years under house arrest for publicly questioning the credentials of his successor, current Supreme Leader Ayatollah Ali Khamenei. Before his falling out with Khomeini, Montazeri was tapped to be his successor.
He has also been openly critical of the policies of President Mahmoud Ahmadinejad, whose re-election in currently in doubt. The Guardian Council, made up of several clerics, is currently investigating charges the Interior Ministry rigged the election in Ahmadinejad's favor, and has offered to recount ballots in disputed districts.