The Pakistani government has announced that it is ordering a "full-fledged" military operation targeting Tehreek-e Taliban Pakistan (TTP) leader Baitullah Mehsud, who is reportedly based in South Waziristan Agency. Pakistani forces are also launching a "comprehensive operation" against the Mehsud tribesmen in South Waziristan for "harboring terrorists."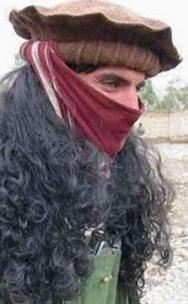 The announcement appears to mark the formal beginning of the long-rumored South Waziristan offensive, as Defense Minister Ahmed Mukhtar insists that the operation in the Swat Valley is virtually completed. Of course the military has insisted the offensive was within days of completion for several weeks.
The Mehsud tribe, of which Baitullah Mehsud is a member, is one of the two major tribes of South Waziristan (the other being the Ahmadzai Wazirs). Some 90 percent of the tribesmen are reported to have fled the agency in the past month, as the military forces built up in the area.
The TTP is influential throughout Pakistan's tribal areas and has been at the forefront of previous major battle with the government in the Swat Valley and in Bajaur Agency. Last week the group carried out a number of attacks, including the high profile bombing of a luxury hotel in Peshawar.