Delivering his long-anticipated speech, Israeli Prime Minister Benjamin Netanyahu today called an immediate resumption of peace talks with the Palestinian Authority without preconditions. In a significant reversal from previous comments from the right-wing Israeli government, Netanyahu said he was prepared to accept the creation of a Palestinian state, but demanded international guarantees that the state would never be allowed to have a military.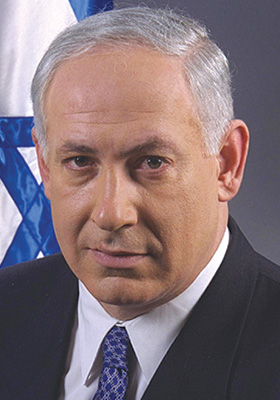 The call for a demilitarized Palestinian state echoed reports regarding the content of the Obama Administration's own plan, but unlike the Obama proposal which called for the return of East Jerusalem to Palestinian control, Netanyahu insisted that Jerusalem must remain the unified capital of Israel.
Netanyahu added that Israel was committed to its obligations under previous international agreements, whereas his Foreign Minister Avigdor Lieberman had previously indicated that the government didn't feel bound by the commitments made by previous governments.
Though willing to engage in the talks without preconditions, Netanyahu also made a "true final settlement" dependent on the acceptance of the Palestinian Authority of Israel as a "Jewish state." The authority's president, Mahmoud Abbas, has previously said it was not his business to give an official label to the internal character of the Israeli government adding "name yourself the Hebrew Socialist Republic – it is none of my business."