Yesterday it was reported that an overnight US air strike in Afghanistan's Ghor Province killed a warlord named Mullah Mustafa with reported ties to Iran's Quds Force. Today it's being acknowledged, in the wake of a phone interview with the mullah, that he likely survived the attack. To make matters worse, the US says it is also investigating what it called "unsubstantiated" reports that it killed civilians.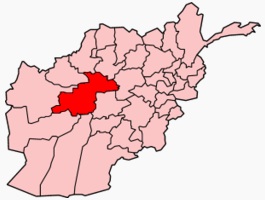 Ghor's deputy governor Ikrammudin Rezazada says villagers are reporting 12 militants killed in the bombing, Mustafa not being one of them, but 10 civilians were killed as well, six of them children. The provincial government says it is conducting its own investigation into the matter.
The attack is the latest in a long series of air strikes which have caused an enormous civilian toll in the nation. The most dramatic case was last month in Farah Province, when US strikes killed 140 civilians, most of them children.
The US claims that the latest killings are "unsubstantiated" is likely losing some credibility because in the aftermath of the Farah strike, the military changed its official story several times. Initially it insisted the entire incident was manufactured by the Taliban, then it accused civilians of lying about the toll to get money. It was only this week that the Pentagon finally conceded that the toll was correct and that there had been "some problems" with the attack.