Members of the Tehreek-e Taliban Pakistan (TTP) militant group attacked multiple sites belonging to Pakistani security forces in South Waziristan, including a fortress belonging to the paramilitary Frontier Corps.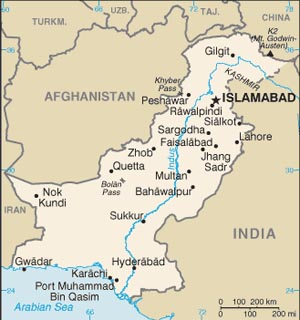 Reports suggest that as many as 400 TTP militants were involved in the fort attack, which set off a multi-hour battle. 22 militants and three soldiers were killed in the clash, and an unknown number were injured. South Waziristan is the home of TTP leader Baitullah Mehsud, and has been reported to be the next region which the Pakistani military will attack once the battle the Swat Valley is completed.
The number of attacks in South Waziristan and indeed throughout Pakistan is growing, and analysts caution that the sophistication of the attacks is on the rise. In particular this week's Peshawar bombing has shown the group is capable of attacking fortified gates and barricades, and is able to cope with security measures that once made such targets almost impossible to successfully hit.
The Swat Valley offensive in particular seems to have driven the group to make more outlandish attacks, as it is now clear that the Pakistani government is no longer willing to entertain a political settlement to the disputes of the tribesmen that make up the bulk of the groups. The Swat attack has killed over a thousand, and driven millions of civilians out of their homes.