Despite reports earlier this week that House and Senate Democrats had reached a "tentative agreement" on the nearly $100 billion emergency war funding bill, which will fund America's assorted military conflicts through the end of the year, officials are now confirming the House will not vote this week on the finalized bill.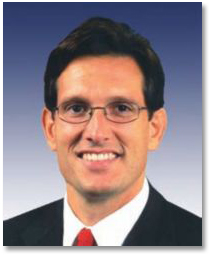 At issue is Republican opposition to a new $108 billion line of credit to be extended to the International Monetary Fund (IMF), which will cost roughly $5 billion in this bill. House opposition leader John Boehner (R-OH) said it was "lunacy" to "provide the International Monetary Fund $108 billion that we don't have."
Minority Whip Eric Cantor (R-VA) said the IMF funding had no business in the supplemental, and cautioned that since some IMF member nations are state sponsors of terror the expenditure "could fund terrorist activity," a charge which Speaker Nancy Pelosi condemned as a "scare tactic."
The bill followed in the tradition of former President Bush, who also used "emergency" funding bills to keep ongoing war expenses "off the books." The administration insists this will be the last time it seeks such additional funds, though its estimate for war costs in future proposed budgets is likely unrealistically low.