Though the Pakistani military claims to have gained increasing control over the restive Swat Valley in its month-long military offensive, hundreds of refugees who attempted to return home to the city of Mingora were turned away. The residents had been staying in an overcrowded government-run camp, and was stopped along the road to Mingora by security forces, which ordered them back.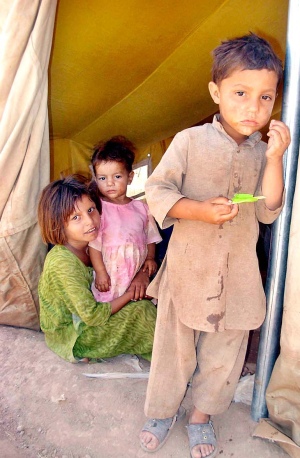 For many of the millions of Swatis driven from their homes, the repeated government claims of decisive victories over the militants and the conflict being over in a matter of days had sparked hope of a return to normalcy in a region which was once a popular tourist spot.
Instead, when the military has been lifting curfews, it has been coupled with leaflets ordering yet more civilians to vacate their homes and into the camps. At this point nearly three million civilians have been driven from the valley and surrounding area.
Ultimately while the government plans for the aftermath of the war and looks to attack yet more regions, it remains unclear just how much longer the violence will endure in Swat. Bombings like the one today suggest that calm is still far from achieved.