A suicide bomber attacked a Sunni mosque in a remote village in Upper Dir, on the periphery of the restive Swat Valley today, killing at least 38 and wounding 50 others. North West Frontier Province (NWFP) police chief Malik Naveed Khan said the toll is expected to rise further, as more people are believed to be trapped under the debris.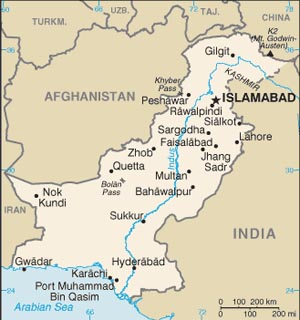 The bombing came during Friday prayers at the mosque, as the Pakistani military claims to have "decisively turned" the tides in the war in their favor. The toll has risen steadily throughout the morning, and many of the wounded are said to be in critical condition.
The exact reason for the attack and which group was responsible was not immediately clear, but with the Swat Valley in ruins after a month-long military offensive which has driven millions from their homes, the attack is presumably connected to that in some way.
Though the military claimed to have secured Upper Dir weeks ago, they have continued to bombard the area, causing civilian casualties. The small, remote district does not appear to have been as heavily controlled by militants before the war, but has faced heavy shelling and constant curfews all the same.