The Indian government says that the release of Hafiz Saeed by the Pakistani government "raises serious doubts over Pakistan's sincerity in acting with determination against terrorist groups and individuals operating from its territory."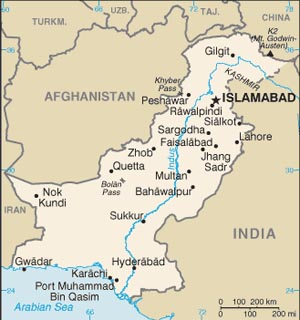 Saeed, whom Indian media has labeled the "mastermind" of the Mumbai terrorist attack, was ordered freed by the Lahore High Court today, ruling his detention unconstitutional and citing lack of evidence to support the charges against him.
The Mumbai attacks, in late November of 2008, killed over a hundred and wounded an enormous number of others. The Indian government blamed a Kashmiri separatist group, the Lashkar-e Taiba for the attacks and demanded Pakistan hand over a number of suspects. The government declined but did arrest several people in connection with the incident.
US officials had been skeptical of the arrests, saying that Pakistan had a history of arresting and later releasing suspects. That seems to have held true in this case, but in the absence of actual evidence of wrongdoing it appears the court gave the government little choice.