Declaring its independence last year in the wake of the brief war between Georgia and Russia, the separatist enclave of South Ossetia has held its first elections, and the Unity Party led by President Eduard Kokoity carried by far the largest margin at 46.3%. Their allies in the People's Party came in second (22.5%), while the Communist Party was close behind at third (22.3%).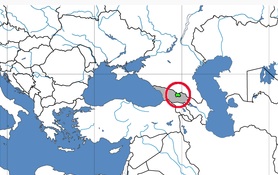 The Unity Party has close ties with the United Russia Party of Vladimir Putin, and many of its members support joining the Russian Federation. Freshly independent from Georgia after decades of separatist ambitions, it remains to be seen if the tiny enclave of just 70,000 people will continue to be an independent ally of Russia or will join with their neighbors in North Ossetia outright.
Though the results showed an impressive turn-out, the European Union slammed the election, saying it would not recognize the election and still considers South Ossetia part of Georgia.
The United States likewise expressed "regret" at the vote, saying it was a "step away from peaceful negotiations." A close ally of Georgia, the US has promised to use its position as a permanent member of the United Nations Security Council to ensure that neither South Ossetia or the larger enclave of Abkhazia is ever recognized as independent.