While the Sri Lankan government maintains that no civilian casualties were caused in the final offensive against the Liberation Tigers of Tamil Eelam (LTTE), Sri Lanka's branch of the French-based aid organization Handicap International says that between 25,000 and 30,000 people are believed to have been seriously maimed in the final days of the military offensive against the separatist rebels.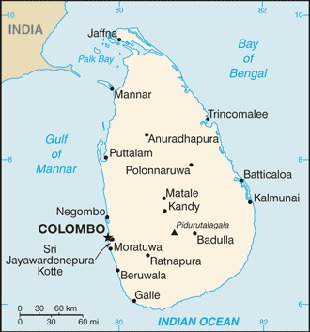 Sri Lanka declared victory in the 26 year long civil war last week, having killed the leader of the LTTE and captured the last tiny swath of the island controlled by the rebels. The final months of the violence took a considerable toll on the Tamil population of the island's north.
Information about the final clash has been tough to come by, but journalist Marie Colvin gave a compelling report of the final hours today, in which she obtained a guarantee of safety for top rebel chiefs just hours before the final offensive, and was reassured by the government that the army would not harm them. All the chiefs involved in the deal were slain.