On Wednesday, NATO forces launched an air strike in Afghanistan Paktika Province, targeting a farmer along the road. The farmer was wounded, and later died of his wounds. NATO later admitted that "a subsequent investigation has determined that the individual was not emplacing improvised explosive devices, as originally suspected."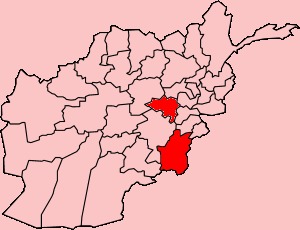 On Friday, NATO forces launched an air strike against a garden in Wardak Province, hitting a road construction crew. One of the workers was killed and 18 others were injured. According to the head of the provincial council, five of the wounded are in critical condition.
Such stories are virtually routine in Afghanistan, just weeks after a US air strike in the Farah Province killed 140 civilians. As is so often the case, promises were made that the international forces which have occupied Afghanistan since 2001 would change their procedures and stop killing civilians. Yet with the resentment against the Farah strike still fresh in the minds of the Afghan public, civilian deaths are occurring with alarming regularity.
Rights groups like Human Rights Watch have been critical of the US military and the rest of the international forces for not taking appropriate measures to safeguard civilians caught in the middle of the seemingly endless war, and with the ubiquitous killings continuing its hard to argue with them. The Afghan government has been pressing for an end to the attacks, but there appears to be little traction among those responsible for the attacks for cutting back on the violence, particularly as they lose more and more control of the country to the Taliban.