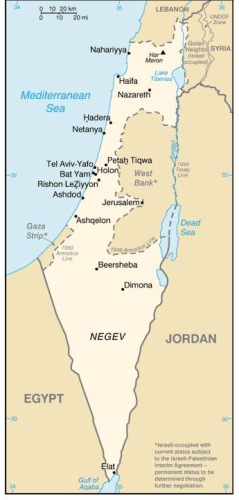 On the eve of his meeting with Israeli Prime Minister Benjamin Netanyahu, President Obama has given an interview in which he claims to "understand why" Israel considers Iran an existential threat.
Though the full text of the interview won't be published until May 25, President Obama appears to have made no mention of CIA chief Leon Panetta's visit to Israel, in which he reportedly pressured Netanyahu and Defense Minister Ehud Barak not to launch any surprise attacks against Iran. Rather Obama seemed agnostic on the prospect, saying simpy that "I don't think it's my place to determine for the Israelis what their security needs are."
While the US has publicly clashed with the Netanyahu government over the question of a Palestinian peace deal, which culminated with a claim from Foreign Minister Avigdor Lieberman that despite the rhetoric the US would accept whatever position Israel took, the floundering peace process will, according to one Israeli advisor, take a back seat to strategic planning by the two nations against Iran.